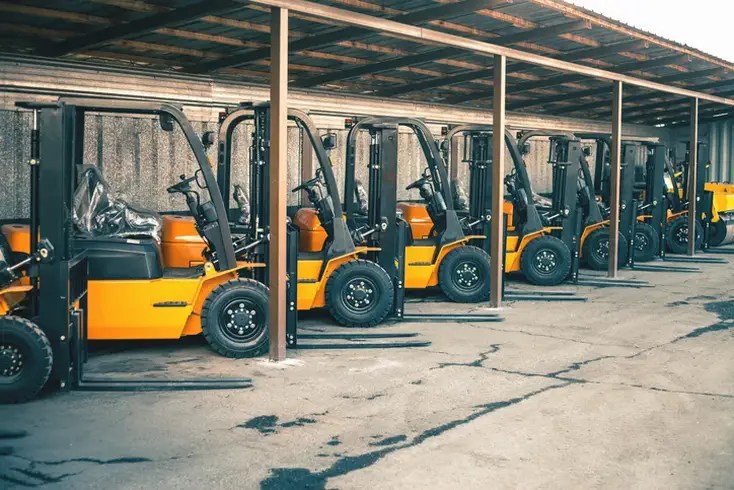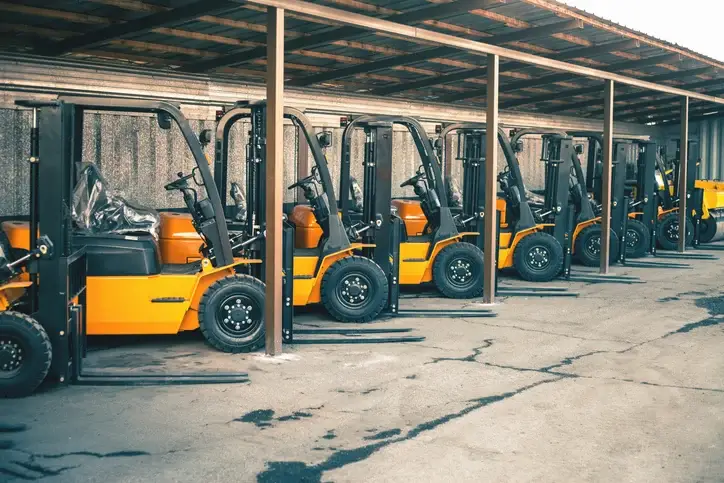 You have probably heard the phrase, "the right tool for the job". This adage is especially true when it comes to forklifts. 
Forklifts are one of the most important equipment in your warehouse or manufacturing facility. Thus, they need to be able to handle everything from heavy loads to tight turns. 
However, if you are not taking care of it properly, that can significantly affect how well it performs or cause mechanical failures. This blog will help you find the best cover for protecting your machine from wear and tear and keeping employees safe from accidents due to exposed machinery hazards.
Why Should You Use Forklift Covers?
A forklift cover is perfect for protecting your machine from dirt, dust, debris and spills. They can also protect other parts of your forklifts from stains, liquids and general wear. 
Additionally, they help keep your equipment clean and sanitary while making it look new. It's soft enough to be comfortable yet tough enough to protect against scratches and spills.
Different Kinds of Seat Covers Available
There are a variety of seat cover options available to consumers. The most common types include:
Waterproof
This cover type keeps your seat dry in inclement weather and rainy conditions. Still, it's not necessarily fire-resistant or flame-retardant. 
When buying this type of cover, choose one with durable materials like polyester and nylon. It's because other materials may wear out easily over time.
Fire Resistant
This cushion is ideal for any workplace where combustible materials are around. It is guaranteed to keep your employees safe from fire hazards on their workstations. 
Printed
These covers allow for custom printing designs onto them, such as logos and other graphics. It makes them great if an event is coming up, such as company anniversary parties or birthdays where everyone gets together.
Forklift Seat Cover
Commonly used materials for forklift seat covers are leather and vinyl. They can also be fire retardant or waterproof and custom printed to display a company logo or safety message. 
They also come in many colors and styles, so you can choose one that fits your style and budget. Aside from using it on forklifts, other seat covers may be compatible with trucks and other industrial equipment!
One of the most common uses for seat covers is to protect against wear and tear. They can help prevent damage to your vehicle's interior by keeping it clean, which may extend the life of your forklift. 
Seat covers are also useful if you transport items that could scratch up your seats or leave behind stains, like paint cans or food products.
Forklift Cab Cover
Designed to protect the cab of your forklift from wear and tear, they can also prevent damage to the cab from weather and debris. Moreover, forklift cab covers can help prevent injuries from forklift accidents, maintain your machine's resale value and improve operator comfort.
Any forklift cab cover can be custom-made with your company's logo or branded design. Thus, it has the added benefit of improving brand recognition among employees.
Forklift Fork Cover
Forklift covers are available in various materials, including vinyl, leather, and neoprene. Covers made of vinyl are typically the least expensive alternative. 
Viny covers can be a temporary solution until you find or purchase your preferred cover material and size. It's because they do not provide much protection against the elements and can wear down quickly.
Forklift covers made of leather are more durable than vinyl ones but are also more expensive. These types of forklift covers can last longer than their cheaper counterparts while still protecting against the elements better than most other options on the market today.
Another option for using a forklift cover is to use one made from neoprene fabric. This cover material protects from rain, snow and other outdoor weather conditions. Thus, they are ideal for machines left outside for long periods without proper maintenance.
Pro-Tips on Choosing the Best Forklift Covers
First, you will need to consider the type of cover that will be most useful for your facility and the needs of your employees. There is no one-size-fits-all type of forklift cover.
Suppose you have multiple warehouses or many different types of materials you need to store. In that case, it may be a good idea to invest in an all-purpose cover that is versatile for any number of purposes.
Another consideration is whether or not you need protection from environmental factors like rain or snow. If so, ensure drainage holes are in your cover so water can escape quickly and easily. 
You may also want a cover with thermal properties built right in. It protects against extreme temperatures and weather conditions like rain or snowfall.
Once you've decided what kind of protection you need, it is time to look at the materials. Many options are available, from synthetic materials like nylon to more natural ones like wool or cotton. 
Each material has its pros and cons. Some are more durable than others, some are easier to clean and care for, and some are more budget-friendly.
Once you have decided on the material, it is time to consider how durable the cover needs to be. A lightweight option might be enough for a barely used forklift. 
However, a heavier cover with more reinforcement is better suited for forklifts with tons of moving parts like hydraulics. The surface provides support and protection for the inner workings of the forklift.
Invest in a High-Quality Forklift Seat Cover for Your Equipment
Cover for forklifts is versatile, offering many great benefits to businesses and people alike. Whether you need one to help keep your equipment safe and dry or your floors clean, forklift seat cover can be a worthwhile investment. 
The different types of covers available cover various uses and benefits, so finding the right cover for your needs should be easier than ever. Wholesale Industrial Parts can help you find the perfect fit for your needs. 
Contact us today via email at info@wiparts.net or call us at (844) 588-8455. We would love to assist you with your next order!