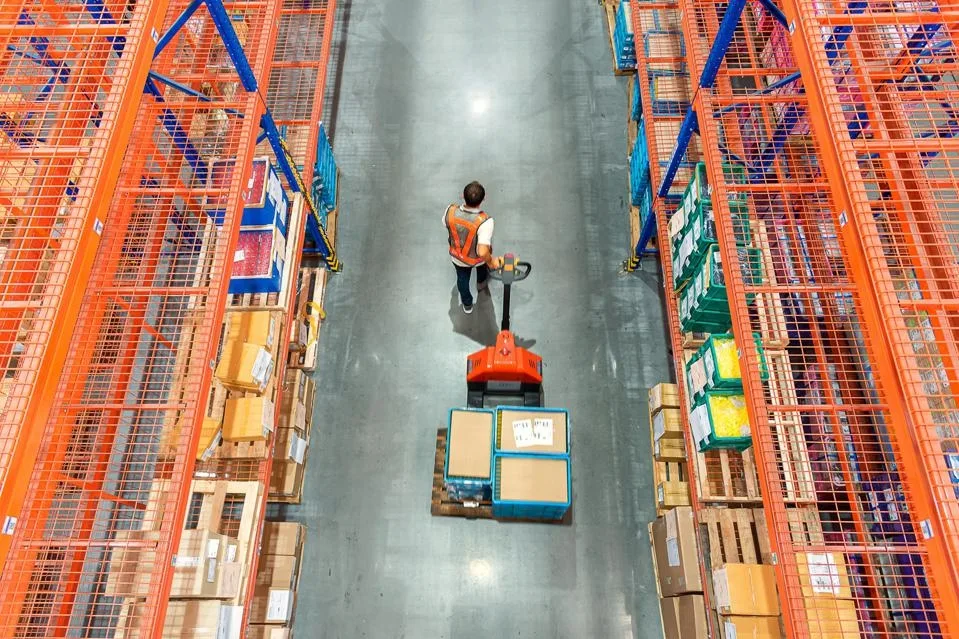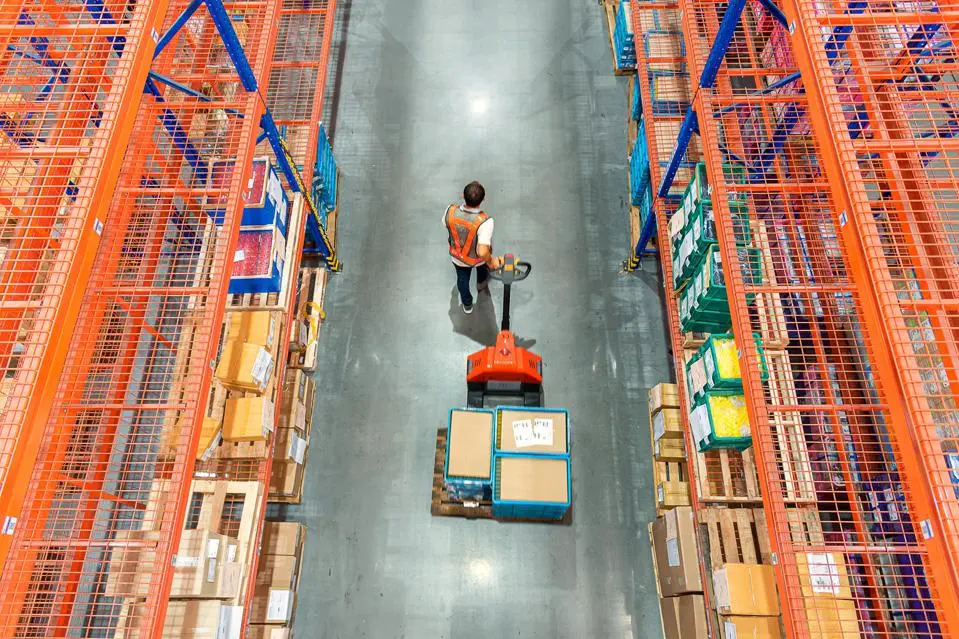 The last few months of the year can be a busy time for businesses. Whether you're an online retailer or a brick-and-mortar store, there's always demand for your products. 
At this time, people rush to finish their holiday shopping or wrap up accounting projects before the New Year. With this in mind, you must have the right equipment to keep things running smoothly throughout seasonality so your business doesn't suffer delays. 
Get high-quality Pallet Jacks and Hand Trucks at Wholesale Industrial Parts. Place an order today via phone at (844) 588-8455 or email at info@wiparts.net!
A hand pallet truck (HPT) is one piece of equipment that can make all the difference—but what exactly is one? And where do you go to get one quickly if there's such high demand during this period? 
What is a Hand Pallet Truck?
Hand pallet trucks enable you to move pallets around your warehouse or storage facility. They can also be used in other places, such as moving furniture and large objects.
They are made up of two parts: the base, usually made of steel. The second part is the handle attached to the base and extends to give you leverage as you push a pallet.
The handle on hand pallet trucks can come in a variety of forms. Some have wheels attached to them, so they roll behind you as you move a pallet. Others are designed to be pushed forward without rolling along behind you.
Things to Consider When Buying HPT
Having reliable equipment can help businesses meet the demands of seasonal influx can. If you're considering buying one, here are some of the most important ones:
Size of the HPT 
You should get one that is large enough to carry all of your items safely but not too big so that it takes up too much space in your warehouse or store.
Weight Capacity. 
If you're lifting heavy packages, you need a stronger model that can handle heavier weights. You can get away with smaller HPT if you will only use it for lighter loads.
Power Source (Electric vs. Gasoline)
Electric models are generally cheaper and more environmentally friendly than gas-powered ones since they don't produce carbon emissions like traditional vehicles. Additionally, they tend to last as long before needing maintenance work.
On the other hand, gas trucks can not go long distances without needing maintenance repairs. Thus, it could cost more overall depending on how often they need their batteries replaced and spare parts that need replacing.
How to Find Reliable and Reputable Hand Pallet Truck Suppliers
You can ask for referrals if you know someone who has recently bought a pallet hand truck and ask them about their experience. They can share some insight into how the process works and whether or not they had any issues with their purchase from hand pallet truck suppliers. 
If you don't have anyone in mind that recently purchased an HPT, it's probably still worth looking into online reviews. It's helpful to look at what people say about these types of businesses on reviews like Yelp or Google Reviews to see whether they're trustworthy and dependable.
Also, consider how long a particular seller has been in business to show how long a pallet hand truck will last and how likely repairs will need repairing. It can be an issue for your HPT after being used for extended periods by many people over time (which happens more often than not). 
Finally, look at the type of equipment being sold by each company! 
While all companies may sell similar products from manufacturer A versus manufacturer B (for example), there may be noticeable differences between those two models. It could make all the difference when deciding which one suits YOUR needs better! 
Related blogs:
At Wholesale Industrial Parts, we carry Pallet Jacks and Hand Trucks to help you with the busy shopping season. Contact us today via email at info@wiparts.net or call us at (844) 588-8455.