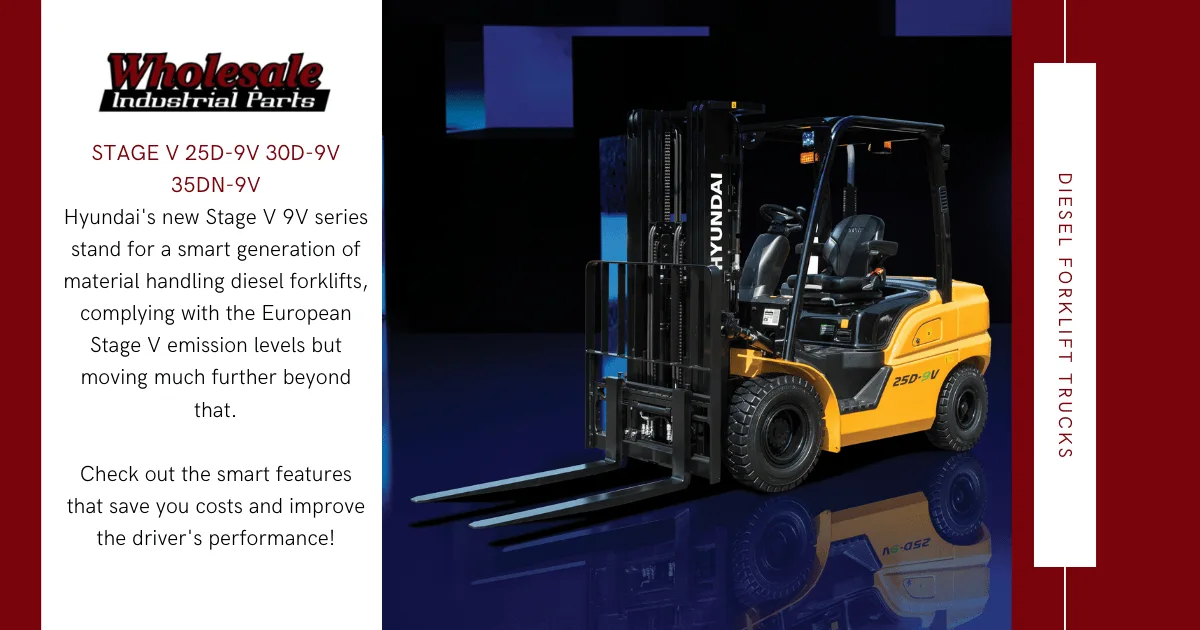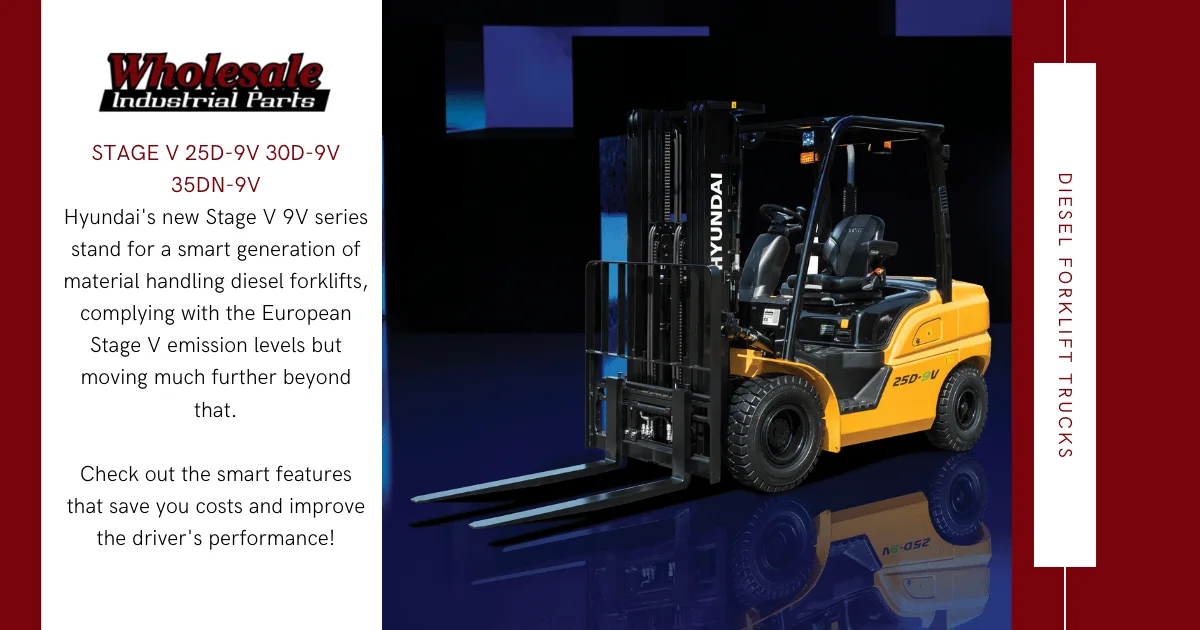 There are many smarter and better features with the newly launched range of Hyundai Material Handlers' 9V Diesel Smart Forklift Trucks. These also comply with the European Stage V emission standards.
To continue serving their customers better by giving them the maximum fuel efficiency and new and improved features, Hyundai has introduced the new 9V Diesel Smart Forklift Trucks. Staying true to their 'Moving You Further' mission, Hyundai and its engineers have come up with new generation forklifts ranging from the 2.5 to 3.5-ton lifting capacity to the 3.5 to 5-ton equipment.
So what are the features of the New 9V Diesel Smart Forklift Trucks?
The Best Warranty in the Market
The standard forklift warranty is two years/3000 hours, but this new range has an added 1000 hours, giving customers a warranty of 2 years/4000 hours. Several features are smarter in this new forklift range, including fuel efficiency, productivity, safety, and better uptime. For Hyundai to deliver customer satisfaction, they came up with the best warranty standard. 
Better Fuel Efficiency and Work Productivity 
With the 9V Diesel Smart Forklift Trucks, the TCO (Total Cost of Ownership) will be lowered. It has a Stage V variable Hyundai turbo engine 2.9 liters for 55 kW power output, and through this, there will be better fuel efficiency for up to 33%. This range also has a new variable Rexroth load-sensing piston pump, which will improve the fuel efficiency and have lower vibrations and cabin noise.
Improved Safety Features for the Operator
The key features that make this range safer for the operators are the extended wheelbase for better running stability and auto parking brake, and Hill Start Assist Control. Hyundai also added the following for improved comfort of the operator: reduced steering wheel size and adjustable steering column plus the Faster Buchholz fingertip control. To be able to have better machine management, an enhanced control cluster was also added.
More Durable and Serviceable 
The New 9V Diesel Smart Forklift Trucks have a clutch pack capacity now 25% higher than before, having more improved durability. The following were also built into this new range for better serviceability and uptime: more accessible Diesel Particulate Filter (DPF). There is now a European-based warehouse (in Belgium), an assurance that at least 96% of spare parts will be available. It will be delivered in a timely manner throughout Europe. 
When asked about the newly launched Hyundai Material Handlers' 9V Diesel Smart Forklift Trucks, Christopher Thompson, Head of Sales Western Europe for Material Handling, said, "Our New Stage V 'Packed with Smartness'-range of diesel forklifts demonstrates Hyundai's commitment to continuous product development in response to the needs of our European customers. Our new stage V engines offer significant improvements in fuel efficiency along with easy maintenance, resulting in lower operating costs. However, this is not the end of the story. We also took this opportunity to develop new and enhanced features that positively impact driver comfort, safety, and performance. Add to this the best standard warranty in the industry, and you know that Hyundai Material Handling is a reliable 'go-to' partner".
To sum it all up, you'll be able to get the best warranty in the industry, better fuel efficiency and work productivity, improved safety features for the operator and better machine management, plus more durable and serviceable with the New 9V Diesel Smart Forklift Trucks range by Hyundai Material Handling.