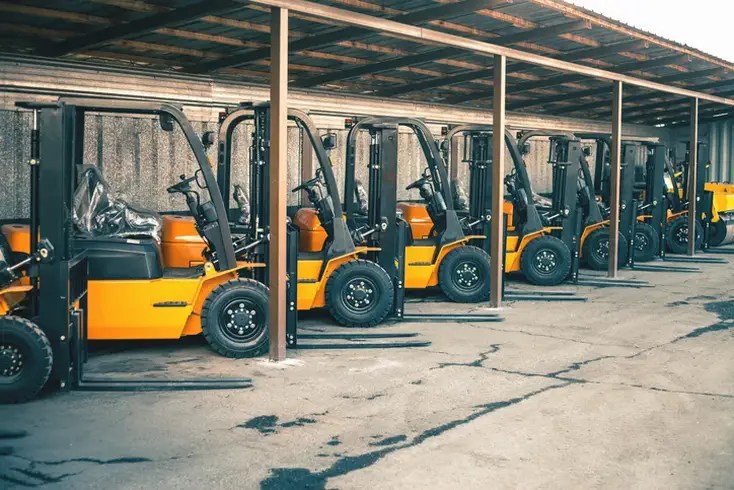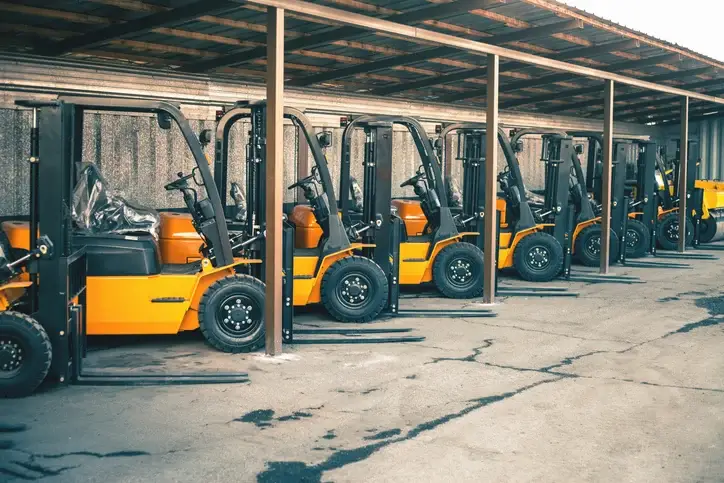 It is vital for your organization to select great management tools. Here are some things to think about when choosing tools for your system.
Dealing with old forklifts, insufficient maintenance records, or limited access to timely repairs can cause your entire business to slow down. On top of that, consumer demands are increasing. Additionally, you have a limited amount of time. Therefore, many fleet managers are rethinking their overall forklift fleet management strategy as a result of these problems.
Selecting Tools for your Forklift Feet Management System
Where should you start? Furthermore, what should you consider when choosing your go-to tools for fleet management?  When you begin your search, keep these six considerations in mind:
1. Consider going digital.
Many new approaches to managing your fleet are here as a result of new technology. Indeed, digital may appear to be the norm these days, and some companies still use older internal techniques to manage their assets. Some don't have the data kept electronically at all.
If at all possible, this is the time to consider new scenarios and rethink your current procedures. Therefore, consider ditching the paper records in favor of something more adaptable.
2. Identify Your Problems and Requirements
What are the very minimal requirements for today? In addition, what are your long-term goals? When it comes to optimizing your forklift fleet management tools, don't limit yourself to just the criteria that will solve today's problems. Take your time and think about what you might need in the future. Perhaps your most pressing issue right now is coordinating forklift maintenance billing across multiple locations. However, what happens after that?
3. Organize Your Resources
Begin your investigation once you've compiled a list of forklift fleet management system demands. Additionally, look for strategies to select common platforms that allow you to accomplish numerous tasks. Therefore, look at things such as analyzing fleet management invoicing and monthly fleet utilization data in one place, if possible.
By consolidating your tools with a single supplier or tool, you'll be able to gain even more visibility into your fleet management process. At the same time, you will be reducing the time you spend accessing systems or websites to acquire data.
4. Provide access 24 hours a day, 7 days a week
It's vital to respond quickly to emergencies in order to keep your business functioning properly. Do you need to order components or schedule maintenance for the next day at midnight? You can't afford to be without your forklift for even a few hours. Therefore, make sure the solution you choose is available 24 hours a day..
5. Consistent Offline Support
Offline connections are just as vital as internet connections.  Online or long-distance help may not always have the best solution to your problems. This is because your warehouse is unique. An online solution is indeed convenient. However, be sure your fleet solution can assist you on-site and in person as well.
6. Make an annual review a priority.
To guarantee that your management procedure is still working for you, it requires regular maintenance planning, just like a forklift. It's possible that a solution worked a few years ago. However, our environment is constantly evolving. Therefore, is that solution still valid today or in the near future? Every year, take some time to re-evaluate your fleet solution to see what you can do to improve it.
What to Look for When Choosing the Right Software for Your Fleet
An operational slowdown can happen because of incomplete OSHA checklists or late maintenance. In addition, unplanned forklift use or repairs may hamper your efficiency. When you combine consumer needs with a rise in orders, you can have chaos. Therefore, having the right management platform in place is the best way to remain ahead of the game. Furthermore, it helps control any inkling of an operational delay. Therefore, it's vital that you assess your present tools (or lack thereof) to determine what will provide you with the information you require to make sound business decisions.
Let's go over the four "must haves" when it comes to forklift fleet management software.
1. Digital transformation.
Sustaining the health of the fleet, maintaining OSHA standards, and planning for future repair and maintenance all require digitizing the electronic forklift inspection checklist. As a result, you'll be able to add questions that are essential to you and collect the results every time there is an inspection. Furthermore, you will be able to analyze the results by shifting away from paper-based forklift inspections. Additionally, you will receive a rapid warning if a forklift fails an inspection. This will allow you to manage the forklift's health and longevity better.
2. Controlling access to forklifts.
With forklift access control, you can put an end to the stress. Unauthorized individuals attempting to use a forklift will be turned away. The forklift operator must scan their badge or input a unique PIN to gain access to the forklift.
After that, they finish the digital forklift inspection. Finally, when this has been completed, and everything checks out, work can commence. Remember that all scans and PINs are recorded. Therefore, you can examine the time and day of the scans if the forklift operator claims he didn't work that day. In addition, there can be a picture taken of the driver at any point. In addition, you can obtain documentation of inspection completion, a badge scan, and other data at your request in order to maintain responsibility.
3. Detection of Forklift Impact
This is an indispensable instrument for determining the G-Force of any forklift collision. You can now use G-force measurements to capture every single impact. In addition, you can define a minimum threshold over which anything above that G-force impact will be recorded.
Further, the forklift impact detection tool can tell you how many G-Force occurrences there were and where they happened. Additionally, they can tell you who was driving the forklift at the time. This can assist you in assigning the appropriate training to any operator.
4. Create a single dashboard for all of your new digital data.
One of the most useful tools is the dashboard.  Forklift access control, digital forklift inspection checklists, and forklift impact detection are all essential features for your operation. However, with the newest software, you may examine your findings using your freshly collected data. The Dashboard will provide you with many perspectives on the data.
Do you want to know how many inspections of forklifts failed in the last six weeks, for example? How about learning about these things for just one of your locations or all of your locations? These and many more helpful insights will provide you with the information you need to make more informed facility decisions.