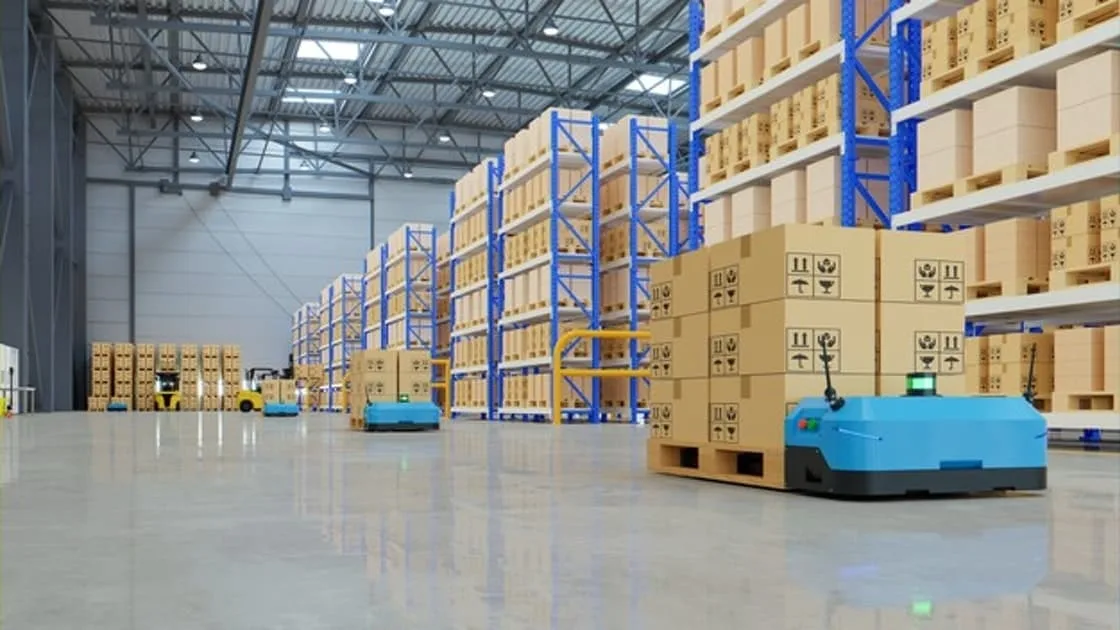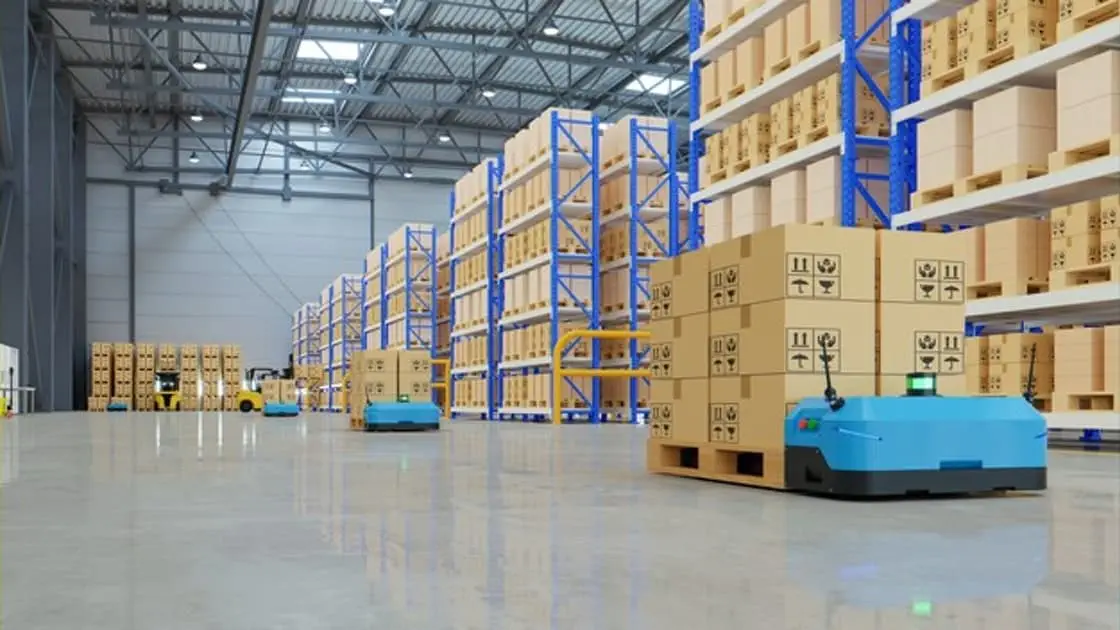 Due to labor shortages and increased labor costs over the past years, a growing number of US manufacturing facilities and distribution centers have adopted autonomous technology like automated guided vehicles or AGVs. This trend is expected to continue in the next coming years because of the booming e-commerce industry. 
Modern AGVs are more "intelligent" and flexible than their predecessors, allowing them to perform a wide range of tasks, aside from transporting materials from one place to another. And with the adoption of the Internet of Things or IoT, some systems even have "self-decision" ability thanks to its sensors and powerful software that allow the robots to "understand" their operating environment. 
Related articles:
Labor Cost Reduction 
One of the reasons for the growing adoption of AGV is the increasing labor cost. According to a recent report published by Salary.com, the average salary of forklift operators is around $38,100, however, it can reach as high as $43,350 if they have additional skills, certifications, and extensive training and experience. 
Meanwhile, the cost of AGVs varies significantly due to the vehicle type, from the most basic automated AGC that costs around $14,000, forklift AGV at $80,000, to the most sophisticated model like the VNA at $150,000.
Taking into account the upfront cost of AGV and the average labor cost, it is safe to surmise that within 2-3 years companies can recoup their initial investment, or sometimes even shorter because automated vehicles also eliminate the overtime salary and benefits, plus they can work 2-3 shifts without getting "tired." 
Labor Shortage Solution 
Due to the aging US population and low unemployment rate, the warehouse and distribution facilities have been experiencing a significant labor shortage over the past several years, especially during peak seasons such as the holidays.  
To solve the labor shortage and ensure continuous growth, companies, especially in the logistics and distribution industries, need to adopt AGV. This automated vehicle can also reduce their need for unskilled workers and allow them to invest more in skilled labor to remain competitive amidst this cutthroat market. 
Safer Workplace 
Human error is the major cause of workplace injuries, accidents, and downtime, with one survey by GE Digital showing that around 23% of unintended downtime in the manufacturing industry is caused by workers' slip-up. 
In 2017, distraction and fatigue resulted in $150 million loss among S&P companies, according to a separate survey conducted by Amazon. 
AGVs, being "smart" vehicles that follow a predetermined path, have been shown to reduce or even eliminate accidents and injuries. These automated guided vehicles have laser sensors and cameras that help them identify people and objects blocking their path, allowing them to slow down, stop, or change their direction. 
By creating a safer work environment, businesses not just increase their productivity but also reduce their expenses and avoid premise liability lawsuits. 
Increased Productivity 
To reiterate, a safer workplace results in increased productivity because unplanned downtime is reduced or even eliminated.
Unlike human operators, AGVs can perform multiple shifts without fatigue, distraction, and other human error. As a result, large e-commerce companies have been using them over the past several years, especially during peak seasons when the number of orders and shipments exceeds the capacity of their human workforce. 
To further increase productivity, some automated guided vehicles now use lithium-ion batteries that have faster charging time and longer life expectancy than lead-acid batteries. 
Some AGVs with lithium-ion batteries can even be programmed to stop at a charging station for a predetermined interval, allowing the entire fleet to run 24/7 without any manual interference. 
Where to Find AGVs Parts
If you need replacement parts for your AGVs or other specialized equipment and vehicles, contact Wholesale Industrial Parts. We also have a team of customer service professionals who can locate even the most hard-to-find parts and ship them anywhere. 
Related blogs: